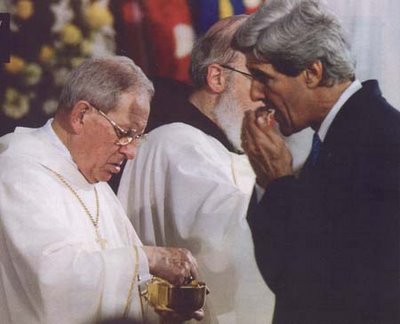 We all know what the Church's teaching is when it comes to "catholic" politicians that support abortion. The teaching is that they must be denied communion.
We all know these "catholic" politicians won't miss the opportunity to be front and center for the Papal Mass in Washington D.C.
The real question is do we know if they will present themselves to the Pope for communion? Would John Kerry or Teddy Kennedy dare to try to politicize the Holy Sacrifice of the Mass by such actions?
What will the Pope do in the face of heresy?
Oh, I can't wait to see that Mass now!