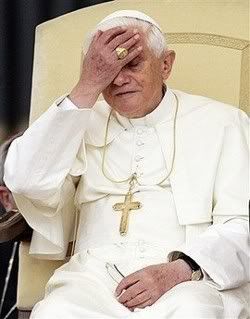 I'm sure there are those of you with your stories of liturgical terrorism that you witnessed the past few days: perhaps the Easter Bunny recessed out of Mass yesterday? Maybe there was liturgical dance Maundy Thursday, or maybe just a bakers dozen of female feet were scrubbed up. Let us know. We love to hear what you are seeing out there!
Of course, if you attended a breathtakingly beautiful liturgy tell us about that too. We're not all about negativity you know! We like to report the good and the bad.
Have a nice Easter Monday!