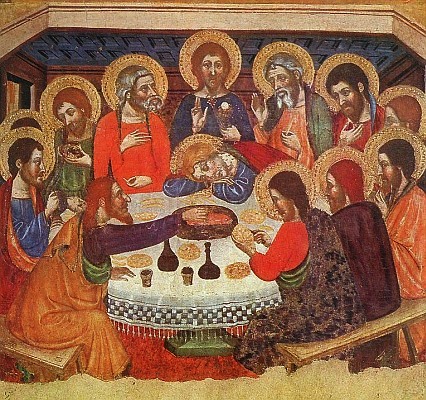 Today, Maundy Thursday also known as "Holy Thursday" or "Shire Thursday" commemorates Christ's Last Supper and the initiation of the Eucharist. Its name of "Maundy" comes from the Latin word

mandatum

, meaning "command." This stems from Christ's words in John 13:34, "A new commandment I give unto you." It is the first of the three days known as the "Triduum," and after the Vigil tonight, and until the Vigil of Easter, a more profoundly somber attitude prevails (most especially during the hours between Noon and 3:00 PM on Good Friday). Raucous amusements should be set aside...
So, did anyone attend Mass tonight where they incorrectly washed the feet of women?
I didn't for a change! HAHAHAHA!